By Toyin Falola
African studies have taken to the limelight of academia despite the denigrating and diminutive perspective that Africans have been met with, particularly the stink of colonialism and neo-colonialism. We have witnessed the massive troop in academia tilted towards uncovering the facets and strata of the African culture and identity; it would be undermining to notice this trend only in academia, as we also see a fusion in the entertainment industry. A plethora of international acts have tuned to the Afro-fusion to gain the symphonic admiration of the African masses, collaborations with African artists, and African music tours to give the efforts the cherry-on-top effect. Movie producers have invested in Afrocentric themes to divulge the African cultural identity to its viewers; stereotypically, the Marvel Studios "Black Panther" comes to mind.
African studies have indeed revealed the diverse tapestry of the African culture and the pride that floats on the badge of those who unreservedly boast of their African identity. Basically, the idea of the incapability of Africans is now being made subject to the corrupt governance that has existed in the political sphere. The successes of some Africans on the global stage have driven a lot of studies into the history of Africa and the antecedents of its contemporaneous populace; for the Western world, it is no longer a study for experimental ideas; it is undertaken to reveal those distinct and peculiar traits of the African identity.
Alidou
The proliferation of African studies has achieved the process of decolonization even for the African people; more often than not, we akin decolonization as an effort for the Western world, forgetting that even the average African is colonized down to his thoughts about his identity and needs decolonization. Gradually, decolonization has heralded a new breed of Africans well aware of their identities and cultural tapestry; these individuals would go on to forge a new path for the African populace and bring a dispensation that proudly carries its identity without fear or shame.
The Toyin Falola Interviews brings to stage three individuals who have taken and continue to take an active part in the decolonization process of African studies and identity. The interview series has seen many prestigious African individuals come upon its stage, unraveling discourses like politics, education, entertainment, and economics. Community members on platforms like YouTube have been great beneficiaries of these interviews, getting the chance to interact and pose challenging questions to these esteemed individuals. Given the 'Gen-Z' dispensation, not all people have the time to interest themselves in books and the general antiquated reading style; this knowledge is made available on the internet and in the YouTube space to the Gen-Z who can interact with knowledge on a sophisticated level as opposed to the old-fashioned style, they so acclaim.
In the next interview series, Toyin Falola would be bringing together Richard Joseph, Ken Harrow, and Ousseina Alidou, a trifecta of individuals possessing a deepened understanding of African affairs. The capacity of individuals that grace the Toyin Falola Interview Series, individuals of esteemed standing, standing at the echelon of their crafts with global recognition, is well known. Therefore, it is no surprise that individuals would be part of the space. Their stories and intelligence, through experience, would be distilled in maximum at the interview, unwinding their perspectives about a variety of African issues, from politics to languages. Each individual would bring to knowledge their different experiences in their various arts, arts which are tangential to the African experience and culture. At best, this article would give an insight as to the personality of these three individuals, giving the reader a clue, an inkling into what would really be delved into in the interview series. After all, what is a good movie without a trailer?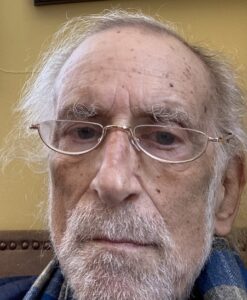 Harrow
Richard Joseph, a Professor of International History and Politics at Northwestern University, is a non-resident senior fellow in Global Economy and Development at the Brookings Institution. He is indeed a tale of many plots and twists; he has been an exemplar of Africans breaking Western frontiers and changing stereotypical narratives. Professor Richard Joseph has an extensive teaching background, having previously taught at Emory University, Dartmouth College, the University of California at Los Angeles, the University of Ibadan (Nigeria), and the University of Khartoum (Sudan). In addition, he has held research fellowships at prestigious institutions such as Harvard University, Boston University, the Massachusetts Institute of Technology, the Institute of Development Studies (Sussex, UK), Chr. Michelsen Institute (Norway), and the Ecole des Hautes Etudes en Sciences Sociales (France). Joseph has dedicated his scholarly career to the study of politics and governance in Africa, with a particular emphasis on democratic transitions, state building and collapse, and conflict resolution. I once expressed my views on Professor Joseph in the following words;
…when you engage Professor Joseph in a discussion. He has a vast repertoire and can hold his own on different topics of world interest, making him a delightful conversationalist and discussant. If you do not already know this, you will find out as you listen to him speak at the forthcoming interview session my team and I will be having with him.
The last sentence sums up the personality of Professor Richard Joseph and what treasures the breaking of the iceberg would hold.
In the realm of literature and theatre, Professor Ken Harrow has been one of the leading African authorities in the field, boasting of several recognized works globally and using his pedagogy to proliferate Afrocentric consciousness even in the diaspora. Kenneth Harrow is an esteemed Emeritus Distinguished Professor of English who has made significant contributions to the field of African cinema and literature, Diaspora and Postcolonial Studies during his tenure at Michigan State University from 1966-2018. He earned a Bachelor of Science degree from M.I.T. in 1964, followed by a Master's in English and a PhD in Comparative Literature, both from NYU in 1970.
Dr. Harrow's scholarly work is highly regarded, and his expertise is focused on African cinema and literature, Diaspora and Postcolonial Studies. His published works include Less Than One and Double: A Feminist Reading of African Women's Writing (Heinemann, 2002), Trash! A Study of African Cinema Viewed from Below (Indiana University Press, 2013), Thresholds of Change in African Literature (Heinemann, 1994), Postcolonial African Cinema: From Political Engagement to Postmodernism (Indiana University Press, 2007). He has also edited numerous collections on such topics as Islam and African literature, African cinema, and women in African literature and cinema.
Joseph
His professional contributions to the field encompass the coordination of numerous conferences focused on African literature and cinema, including two instances of leading the African Literature Association's annual conference—once on the theme of theory in the field of African literary studies in 1986, and a second in 1997 on African cinema. He most recently authored a book, African Cinema in a Global Age; this publication documents the progression of African films produced from the 1990s to the present, situated within the dynamic context of what has been termed "World Cinema" and later, "Global Cinema." The flavor and dynamics his contributions would bring to the interview series are packed with his achievements, particularly in the academia of the entertainment industry.
The feminist orientation is evinced in Dr. Ousseina Alidou; she embodies the ideal scholar, a globally recognized linguist and a Distinguished Professor of Humane Letters in the School of Arts and Sciences, Rutgers University-New Brunswick. Professor Alidou's research is centered on the examination of women's agency within African Muslim societies, as well as the exploration of gendered discourses of citizenship and rights and the interplay of gender, education, politics, and leadership. She has authored several notable works, including Muslim Women in Postcolonial Kenya: Leadership, Representation, Political and Social Change (Madison: University of Wisconsin Press, 2013) and Engaging Modernity: Muslim Women and the Politics of Agency in Postcolonial Niger (Madison: University of Wisconsin Press, 2005, a runner-up Aidoo-Schneider Book Prize of Women's Caucus of the Association of African Studies).
She holds the position of Graduate Faculty Affiliate in the Department of Anthropology and the Department of Women, Gender and Sexuality Studies. Previously, she served as the director of the Center for African Studies at Rutgers University (2009-Spring 2015) and has held teaching positions at various esteemed American universities, including the University of Illinois at Urbana Champaign, Ohio State University, Ohio University, and Cleveland State. She had served on the Board of the African Studies Association, a former Vice-President and President, and today, a Past President.
The wealth of experiences of these diverse individuals would be greatly explored and amalgamated to present a union of views and beliefs quite quintessential for the African continent and the issues of development and decolonization. Snippets have been given as to the distinct achievements of these individuals and what the audience would look towards in their interviews, nothing short of informative and refreshing, disposing of the ennui that has been attached to regular conferences.
Please join our distinguished panelists for a panel discussion on African Studies, featuring Professor Richard Joseph, Dr. Ousseina D. Alidou, and Professor Kenneth Harrow.
Sunday, November 19, 2023
5 PM Nigeria // 4 PM UK // 10 AM Austin // 4 PM GMT
Join via Zoom:
https://us02web.zoom.us/j/83090278065
Watch on Facebook:
https://facebook.com/tfinterviews/live
Watch on YouTube:
https://youtube.com/@tfinterviews/live