Vice President Yemi Osinbajo and his wife, Dolapo, have voted at the Egunrege Polling Unit 14, Ward 1 in Ikenne Local Government Area of Ogun State, expressing satisfaction with the conduct of the election.
According to a statement by Senior Special Assistant to the President on Media and Publicity, Office of the Vice President, Mr Laolu Akande, Professor Osinbajo and his wife arrived the polling unit, got accredited and proceeded to cast their votes at exactly 10:34 am.
Speaking afterwards with journalists, Prof. Osinbajo said "from here at my own polling unit, it is excellent. The whole process has been conducted very well and I just hope and pray that this is how it is being carried out across the nation.
"It has been a very pleasant experience. I am glad that I am able to cast my votes and so many others who want to cast their votes have been able to do so," he added.
Atiku votes, scores INEC low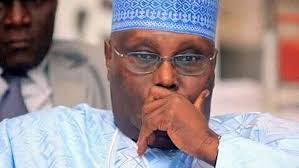 However, the PDP Presidential candidate, Alhaji Atiku Abubakar, said he has lost confidence in the Independent National Electoral Commission INEC on the conduct of the 2023 general elections.
He expressed his feelings at his Ajiya 012 polling unit, Yola, Adamawa State, when he and his wife Titi, cast their votes in the governorship and state house of assembly elections on Saturday.
He said he was skeptical and expected nothing positive from the outcome of the elections, claiming that INEC had "refused" to improve on the earlier hitches recorded during the presidential elections.
He however called on Nigerians to come out en masse to vote for the candidates of their choice, adding "we pray for the best in this nation."
According to the News Agency of Nigeria (NAN), Atiku cast his vote around 11:35a.m.
I'm confident of victory, says Matawallle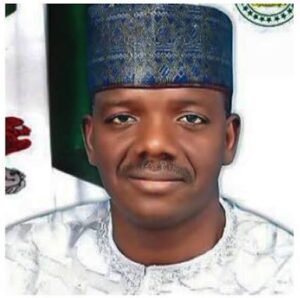 Governor Bello Matawalle of Zamfara State has expressed confidence of winning Saturday's Governorship Election.
"I am confident of victory," Matawalle said when he spoke with newsmen shortly after he cast his vote at 11:03 a.m. at his 012 Buga-Buga Danfili Polling Unit in Maradun, headquarters of Maradun Local Government Area (LGA) of the state.
He expressed satisfaction with INEC preparations and the smooth conduct of the polls, saying that the election had been peaceful so far across the state.
The governor lauded large turnout of voters for the election across the 14 LGAs of the state and commended the security agents for their commitments to maintaining law and order at the polls.
He appealed to the people to be law abiding and ensure peace after the election.
The News Agency of Nigeria (NAN) reports that the election recorded massive turnout of voters who were mostly women across the10 wards of Maradun LGA of the state.
Massive turnout in Epe as Lagos Dep. Gov. votes
The Deputy Governor of Lagos State, Dr Obafemi Hamzat has commended Epe residents for their high turnout in the Gubernatorial and House of Assembly elections.
The deputy governor, alongside his wife, Oluremi, were  accreditated and voted simultaneously at 9.43 a.m. at Polling Unit 002, Ward A4, at Oke Balogun area, Epe.
Addressing newsmen, Hamzat described the conduct of the election as better than the Presidential and National Assembly Elections.
According to him, reports from other polling units and wards within the local government are positive.
"Turn out was reported to be better than what was experienced in the last election with a calm ambience."
Speaking on the exercise, the deputy governor said it was smooth and seamless, as it took him few minutes to cast his vote.
"In most of the areas around Epe as seen, INEC officials and materials arrived early. In my polling unit, it took me less than 10 seconds for the  BVAS to accredit me and to cast my vote which is better than the last election ,'' he said.
On his expectations of the APC victory at the polls, the deputy governor said he has high hopes that his party would win.
In a separate interview with NAN at Polling Unit 04, Ward H1, at Eredo, Mr Lanre Odubote, a former federal lawmaker expressed satisfaction with the high turnout of voters across Epe Division.
Odubote also commended the peaceful voting exercise across Lagos state.
"We have not recorded any violence in this area. This shows the civility of voters and their readiness and willingness to cast their votes for their preferred candidates, " he said.
Similarly, a voter at Ward A4, polling unit 001, Mr Tunde Seriki, Commissioner, Lagos Civil Service Commission, in Oke-Balogun area, expressed hope and confidence in All Progressive Congress (APC) candidates' winning the polls.
He urged residents who had cast  their votes to go home and canvass for other eligible voters to come out en mass to vote.
On his part, Mr Ganab Shanu, a voter at Ward A1, polling unit 04, in Epe, commended INEC officials for their  conduct and also laud their early arrival at the polling unit.
Shanu expressed confidence in the victory of APC gubernatorial and House of Assembly candidates.
"Epe is dominated by APC followers, therefore, victory is assured for all the party candidates, " he said.
NAN reports that there was massive turnout of electorate compared to the Feb. 25 election and they conducted themselves peacefully, under heavy security  presence.
Emir of Kano commends huge turnout of voters
The Emir of Kano, Alhaji Aminu Ado-Bayero, has commended the huge turnout of voters for the Governorship and State House of Assembly elections in the state.
Ado-Bayero made the commendation on Saturday, shortly after voting at Tudun Wuzirci Ward, Ado Bayero Islamiyya, Kofar Kwaru 025, at 11:00 a.m.
He prayed for credible leaders as well as peace and stability in the country.
The News Agency of Nigeria (NAN) observed large turnout of voters at the Emir's Palace polling units amidst tight security.
Comments
comments