Co-founder and chief executive officer of Twitter, Jack Dorsey says he has resigned from the company.
Dorsey announced his resignation in a statement on Monday.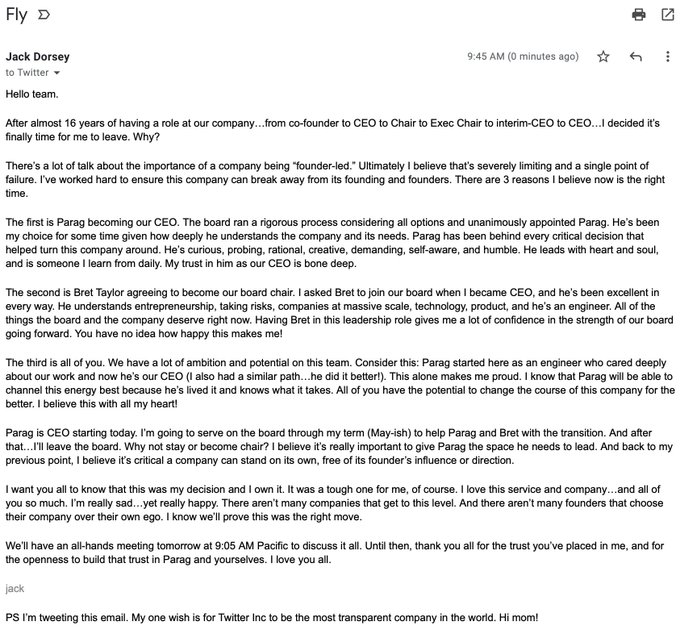 In his exit note, Dorsey said  Parag Agrawal, the company's chief technical officer will take over as new CEO
"I've decided to leave Twitter  because I believe the company is ready to move on from its founders," he wrote.
"My trust in Parag as Twitter's CEO is deep. His work over the past 10 years has been transformational. I'm deeply grateful for his skill, heart, and soul. It's his time to lead."
In a related statement, the company said the board of directors unanimously approved the appointment of Agrawal as CEO and a member of the board with immediate effect.
The company said Dorsey will remain on the board until at least 2022, with Bret Taylor becoming independent chairman.
Dorsey, who co-founder the micro-blogging site served as CEO until 2008 when he moved to board chairman.
He became an interim CEO in 2015 after the resignation of Dick Costolo.
Comments
comments