…appoints committe to manage distrbution
Nigerian music superstar, David Adeleke better known as Davido has donated the sum of Two Hundred and Fifty Million naira(N250,000,000) to orphanage homes in the country.
Few days ago, the singer had posted on his Twitter page asking that his followers send him some money to clear his Rolls Royce from the port ahead of his birthday.
Within a few hours after posting the message, his friends and fans started making deposits into the account. As of Saturday  morning, the singer hinted that he might give out all the funds put at N200m
In a statement issued on Saturday, the singer announced that he would add N50m to the money, making it N250m, and donate it to the orphanage homes.
He consituted a five-person committee to oversee the distribution of the funds and it is headed by Mrs. Titi Adebayo and Prof Jonathan Nwosu as the secretary.
Davido shared a copy of the  statement on Twitter  and wrote: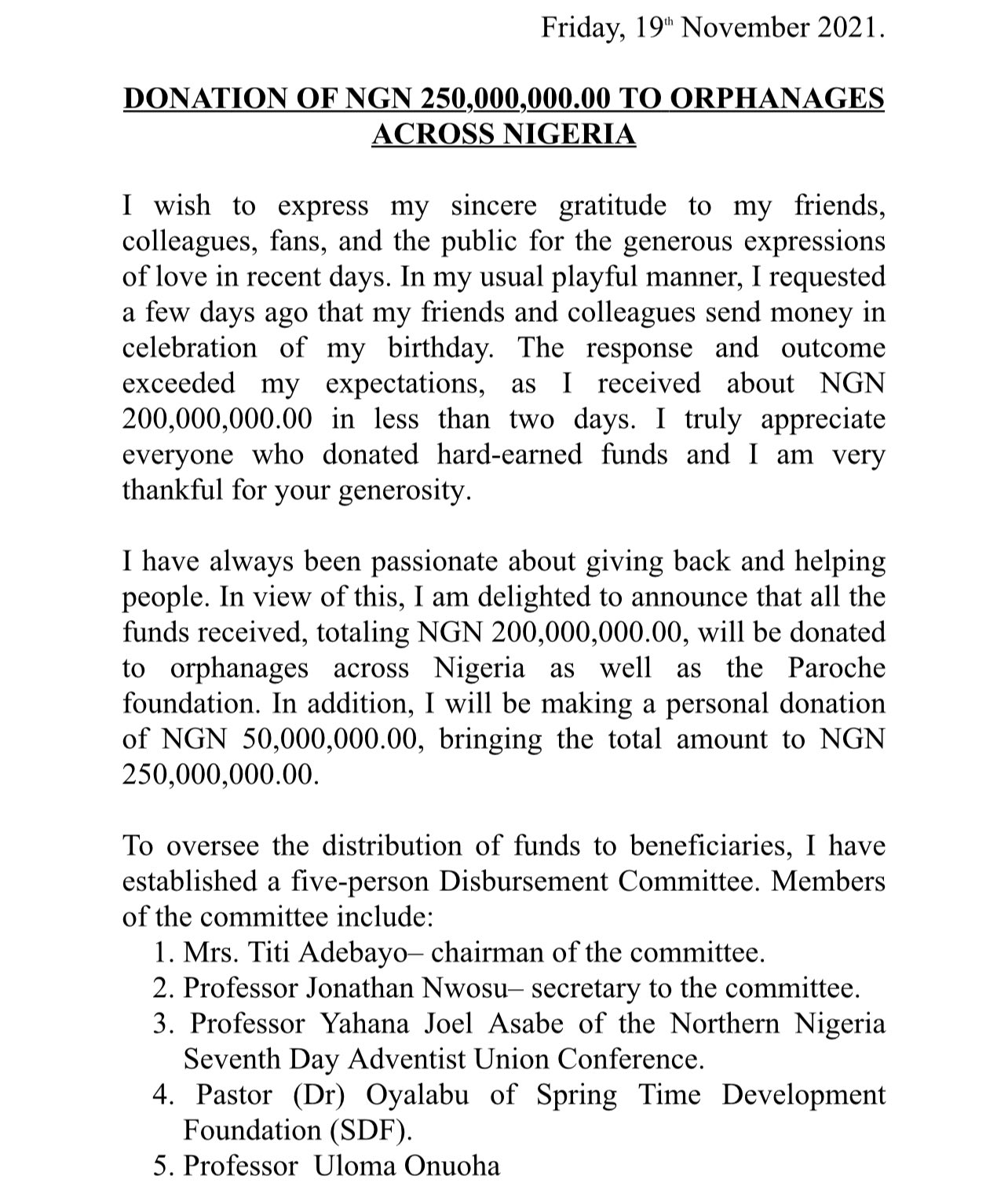 Comments
comments