By Toyin Falola
I am glad to accept the invitation of the Ibadan Descendant Union, the Dallas Branch, celebrating its 25th anniversary on September 23rd, 2023. As the Keynote Speaker, my topic was not imposed on me. In the spirit of the occasion and speaking to city fellows, I know I must be in haste before the amala becomes cold. Approaching 71, my words keep coming, far more than at 41. As the words continue to pour, let me employ them to praise the greatness of Ibadan, which I once eulogized in a piece, "Ibadan: My City of Fame".
https://www.premiumtimesng.com/opinion/497113-ibadan-my-city-of-fame-by-toyin-falola.html?tztc=1
A story of political cunning, martial strength, and intellectual passion unfolds in Ibadan's rich and fertile fields, like the brilliant hues of a tapestry stitched with strands of heritage, bravery, and ingenuity. As we travel through the history of Ibadan, a city that stands as a beacon of human resilience and ingenuity, we discover stories of remarkable individuals who have risen to great heights through courage and community solidarity, shaping a society that not only honoured its past but eagerly looks forward to a bright future.
We begin this voyage by traversing Ibadan's dynamic political and chieftaincy terrain, where the pursuit for honour paints the backdrop of a society steeped in martial culture. This is a city that pulsates with the heartbeat of its people, continuously growing and remaking itself via a kaleidoscope of power dynamics and civic turmoil. Individuals ascending to chieftaincy titles in this dynamic metropolis are more than just leaders; they manifest a tradition steeped in heroism, endurance, and community cooperation. When we delve further, we discover that the quest for honour is more than just a race for prestige. It is a vibrant celebration of the rich and diverse traditions that constitute the foundation of Ibadan's distinct identity. Civil disturbances are considered possibilities for societal reform in this setting, fostering governance that shapes a robust and adaptive civic identity. As we search through Ibadan's historical documents, we discover a city that stands as a tribute to its citizens' tenacious energy and inventiveness, constantly weaving its past and values into the intricate fabric of its distinct character.
The vivid tapestry of Ibadan's tale continues into the arena of military power, where victory echoes reverberate through time, influencing the communal rituals and martial practices that have defined the city's vast past. The revered streets of Ibadan echo the attitude of solidarity and fearlessness that characterized ancient warriors. A closer examination reveals leaders who inspired and galvanized armies with weapons and words that moved the soul, cultivating a cultural milieu in which military achievement symbolized civic pride and camaraderie. Leaders like Balogun Ogboriefon evolved to personify the deeply ingrained belief system centred on togetherness and fearlessness. These charismatic figures led their societies through transforming experiences that defined civic values and fostered a collective sense of cohesion and direction. As a result, civil unrest in Ibadan should be viewed as a potent catalyst for political development and advancement, forming a dynamic and resilient civic identity that matches the lively traits of urban cultures seen in ancient city-states.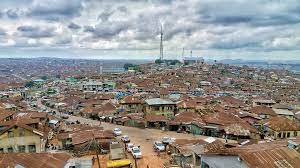 As the story progresses, it becomes clear that military conflicts that once echoed through the city's streets have now become an integral component of a fascinating narrative that acts as both an educational tool and a source of inspiration for its residents. The merging of past and present delivers a colourful portrayal of historical information through this lens, feeding civic culture with a potent blend of inspiration and advice. Continuing from the complex tapestry that underpins Ibadan's historical landscape, we now focus on the intellectual areas that distinguish this magnificent city. The hum of intellectual debate, the vigorous interchange of ideas that has been a trademark of this urban sanctuary for generations, can be heard throughout Ibadan's bustling streets and peaceful corners. The scholarly pursuit, profoundly embedded in the city's mentality, acts as a beacon, attracting minds from all backgrounds and promoting a culture of intellectual energy and innovation.
The intellectual enthusiasm is not limited to the sacred halls of learning; it permeates every aspect of Ibadan culture. Streets are transformed into open forums, where wisdom and insight are traded with the same zeal as goods in a bustling market. Every person, it appears, contributes to a swirling vortex of information and creativity, from the little child reciting folklore learnt at a grandparent's knee to the seasoned academic scribbling theories in scholarly publications. This ongoing engagement with learning with intellectual inquiry imbues the city with an enlightening atmosphere that permeates every nook and cranny. This intellectual curiosity, however, is not a new feature; rather, it is deeply established in Ibadan's history. The city has long been a study centre, where traditions and customs have been recorded, preserved, and studied. A location where the quest for knowledge, for unravelling the complexities of human existence, has been a constant force driving people to seek wisdom in the teachings of the past and the discoveries of the present.
And, as if responding to the ancients' pleas, Ibadan's modern academic institutions stand as mighty strongholds of knowledge, where the quest for understanding crosses borders and cultural barriers. The University of Ibadan, a towering educational institution, is a light of scholarship, attracting minds worldwide. A new generation takes up the mantle of scholarly endeavour here, amid the halls resonating with the echoes of intellectual giants, ready to carve out their place in the unending narrative of human discovery and understanding. This old institution's convoluted passageways are a combination of tradition and modernity. A synthesis of many fields of study, where rich lore from the past meets innovative findings from the present, generating an environment that fosters critical thinking and innovation. The intellectual traditions that have characterised the city's history are given new life by introducing new views and cutting-edge research approaches. This harmonic fusion of old and modern, tradition and innovation, creates a fertile foundation for ideas to take root and develop, contributing to a lively intellectual ecosystem constantly reshaping Ibadan's societal landscape. The spread of knowledge extends beyond academic circles and into the streets, producing a culture that values intellectual involvement and scholarly discourse.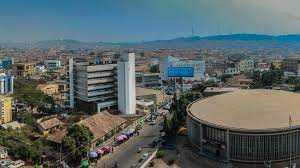 Ibadan
In the green gardens and lively courtyards of Ibadan's educational institutions, ideas that have the potential to revolutionize society, question the existing quo and drive growth are born. Here, in the heart of Ibadan, a new generation emerges, armed with the instruments of knowledge and the spirit of inquiry, ready to face the difficulties of the modern world to contribute to a story that transcends millennia, a story that is constantly being written with each passing instant. There blossoms a dazzling tale of expansion and renaissance within the heartbeat of booming urbanity, an anthology that knits past and present into a vivid tapestry of innovation and cultural engagement. The bustling city of Ibadan awakens to embrace a future stitched with golden threads of aspiration and drive as the sun rises, filling the sky with the hues of a new day.
As we continue our examination of this extraordinary city, we cannot ignore the significance of cultural collaboration in forming its modern landscape. Ibadan's rhythmic pulse is an outstanding symphony, synthesizing diverse cultures and traditions that have found a home within its warm embrace. These intertwined storylines have generated a rich and diverse cultural tapestry and a dynamic and resilient community united in its pursuit of growth and innovation.
A live testament to the city's global nature can be found in the bustling markets, where an orchestra of dialects fills the air. Trade and commerce transcend transactional boundaries here, morphing into a dynamic cultural exchange dance. An ever-changing ballet in which things, tales, and traditions weave a rich narrative that vibrates with the harmonious melodies of cooperation and mutual respect. As one travels through the city's busy streets, it is clear that the feeling of community flourishes here. The streets, bustling with the energy of a people unified in purpose and vision, represent Ibadan's unwavering spirit. This is a city where neighbourliness and a profound feeling of belonging form relationships that transcend generational boundaries, where the wisdom of the elders feeds the seeds of the future, nurturing a society ready to play a crucial role in the world arena.
Again, the story does not finish here; rather, the narrative is ever-changing, sculpted by the hands that construct, nurture, and invent. The pulse of progress is tangible, sparking a rebirth that sees the city reach previously unimaginable heights. Ibadan is on the verge of a new era, ready to seize chances that promise progress and wealth. The city's edifices, testaments to human ingenuity and resilience, rise to the sky, representing the lofty goals of a people eager to carve their place in history. The developments we see now are a testament to the numerous hands who have worked tirelessly to mould Ibadan's trajectory, a path distinguished by tenacity, ingenuity, and a relentless quest for greatness. This booming innovation cluster is where the past meets the future, where tradition and modernity dance in unison, giving rise to a beacon of hope and progress on the African continent. The brilliance of human collaboration illuminates Ibadan's path, a tribute to the potential within a society united in purpose and vision.
As the sun sets and the sky turns gold and scarlet, Ibadan retreats into a tranquil embrace, a sanctuary where dreams are nurtured and visions are born. Ibadan whispers tales of a great past and alludes to a future filled with limitless potential under the twinkling canopy of stars. A future in which the city takes its rightful place in the international arena, a beacon of growth and creativity, a tribute to the perseverance of human endeavour.
As we stand on the verge of a new day, the lively city of Ibadan asks us to join it on its journey, distinguished by growth, expansion, and a firm confidence in the limitless potential of human ingenuity and cultural engagement. A voyage that invites us to see the unfolding story of a city that epitomizes the throbbing rhythm of progress, a story that promises to resound with the harmonic melodies of growth and prosperity for future generations. As the story progresses, Ibadan becomes a living witness to the powerful ability of human ingenuity and cultural exchange, a vibrant tableau of a city on the move, eager to embrace a future full of promise and opportunity. As this piece on our exploration of this vibrant urban tapestry concludes, we are left with a vision of a city reborn, a city ready to forge its path into a future that gleams with the promise of progress, prosperity, and limitless possibilities, ever-ready to assume its rightful place on the global stage. Finally, with its rich history, intellectual prowess, and dynamic cultural mosaic, Ibadan invites us all to be a part of its ongoing tale, a story that promises to captivate, inspire, and serve as a beacon of hope and progress in our ever-changing world.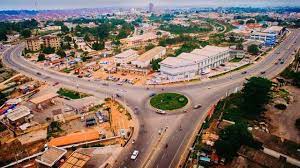 Let us all witness Ibadan's developing story, a city poised to stun the globe with its brightness, resilience, and unshakable spirit of innovation and progress. IDU, Congratulations!